Autumn Mountain Retreat
with Kwan Sai Hung
White Mountain National Forest
Waterville Valley, New Hampshire USA
October 4-6, 2019
Do you want to take your training to a new level, improving your Martial Art both in Forms and Fighting?
Take the First Step...
Come and join Wandering Taoist Arts and be introduced to the ancient practice of Tai Chi Qigong. You will receive in-depth instruction in the complete set of Tai Chi Qigong, as taught in the Tradition of Kwan Sai Hung ( The Wandering Taoist).
This Retreat will put you on the correct path to create a solid foundation for the practice of Martial Qigong, an Art that develops explosive power in your strikes and kicks.
This Qigong Set is also a precursor to the practice of Tai Chi Chuan (Grand Ultimate Fist), as well as a beneficial set of exercises to heighten an individual's energy level. Mr. Kwan has described the Tai Chi Qigong Set as "a way to develop your Qi (Energy) and help pierce through the meridians to release any energy blockages that may be in the body". In China, this practice is known as "The Dragon and Tiger", which can be compared to a form of "Meditation in Motion".
This Retreat will be beneficial to the Martial Artist as once there is an understanding of the health and healing aspects of Qigong, then one can go on to the practice of Martial Qigong to develop "Fa Jin"(penetrating power) in both Forms and Fighting.
Two old sayings in Chinese Martial Arts are: "Externally, train tendon, bones and skin; and Internally, train one mouthful of Qi (Energy)". This means, whether you are practicing Internal or External Art, if you want maximum power and energy, and training that leads to your longevity in practice, you have to train Qigong. It is also said: "Train Quan (Fist) and not Gong (Qigong), when you get old, all emptiness". This means if you emphasize only Forms and Fighting, and don't train in Qigong, then when you get old, you will have nothing.
The Tai Chi Qigong Set is not just for a Martial Artist, the practice is also ideal for people who are interested in longevity, healing and wellness. With regular practice, it will calm the mind and heart, increase flexibility in the tendons and muscles, and improve balance. It is also known to alleviate arthritis pain in the joints.
Everyone is welcome at this Retreat, beginners and advanced practitioners, teens to senior citizens.
General Information
Participant's Fee: This is an all-inclusive event. The fee includes, tuition, 2 nights lodging, meals (including Chinese banquet), Complimentary Roundtrip Shuttle (see below), Commemorative Tee Shirt and Participation Certificate. The cost is $655.00 Double Occupancy. Single Occupancy is $815.00. To pay for attendance- see Payment button below.
Location: The Autumn Mountain Retreat will be held during the beautiful Fall foliage season in Waterville Valley Resort, New Hampsire. Waterville Valley is considered one of the most unique destination Resorts in New England. This makes it a wonderful setting for our weekend Retreat. It is cupped by 4000ft peaks and totally encircled by the White Mountain National Forest. This internationally known destination is famous as the site of World Cup Skiing. In this self-contained village, everything is within walking distance or a free shuttle ride. There are tennis courts, a golf course , a sports center, mountain bike and horse back riding, swimming and boating and a picturesque Town Square that offers an array of shopping, dining and entertainment choices.
Lodging: The Valley Inn. This Inn is ideally located near the Village Center of Waterville Valley, an easy stroll to shopping and dining. The Valley Inn combines luxury, comfort and relaxation with boundless opportunities for indoor and outdoor recreation every month of the year. A free shuttle bus offers convenient connections throughout the Village. Accomodation consists of a 352sq ft. Standard Room featuring two queen beds, full bathroom with a whirlpool - jetted tub and in some units, a kitchenette. Additional amenities include air conditioning/heating, alarm clock, cable/satellite TV, refrigerator and telephone. Check out picture gallery below.
Meals: The Group meals for the Retreat are served as a buffet. This includes dinner on Friday night, breakfast and lunch on Saturday, plus breakfast and lunch on Sunday. Also included will be a morning and afternoon break on Saturday. Breakfast has yogurt, fruit, cold cereal, Belgium waffles, muffins, bagels, eggs, juices, etc. For lunch, there will be hot soup, two salads, deli meats and cheese, breads, cookies and bars. For dinner, there will be two entrees, with rice or potato, veggies, salad, rolls, and a dessert table. Iced tea and lemonade at lunch and dinner. On Saturday evening we will travel together as a group 30 minutes north to Woodstock, New Hampshire, for a traditional Chinese banquet at a local Chinese restaurant.
Complimentary Roundtrip Shuttle Service: There will be a complimentery roundtrip shuttle service from Boston, MA (Logan Int'l Airport/South Station, Boston) to the Valley Inn, a 2 1/2 hour drive to Retreat location. This is limited availability, first come first serve, please call for specifics.
Upon Arrival: Students will be requested to sign registration and liability waiver form. This must be signed in order to participate at the Retreat.
Important ! Please Note: This event has to have a minimum of 12 students, otherwise it will have to be cancelled by July 5th, 2019. If event is cancelled, refunds for participant's fee only will be given.
After payment, please call Meridyth Rancourt for confirmation. Thank You
For further Information, call Meridyth Rancourt at 781 738-5947
or
email: wanderingtaoistarts@comcast.net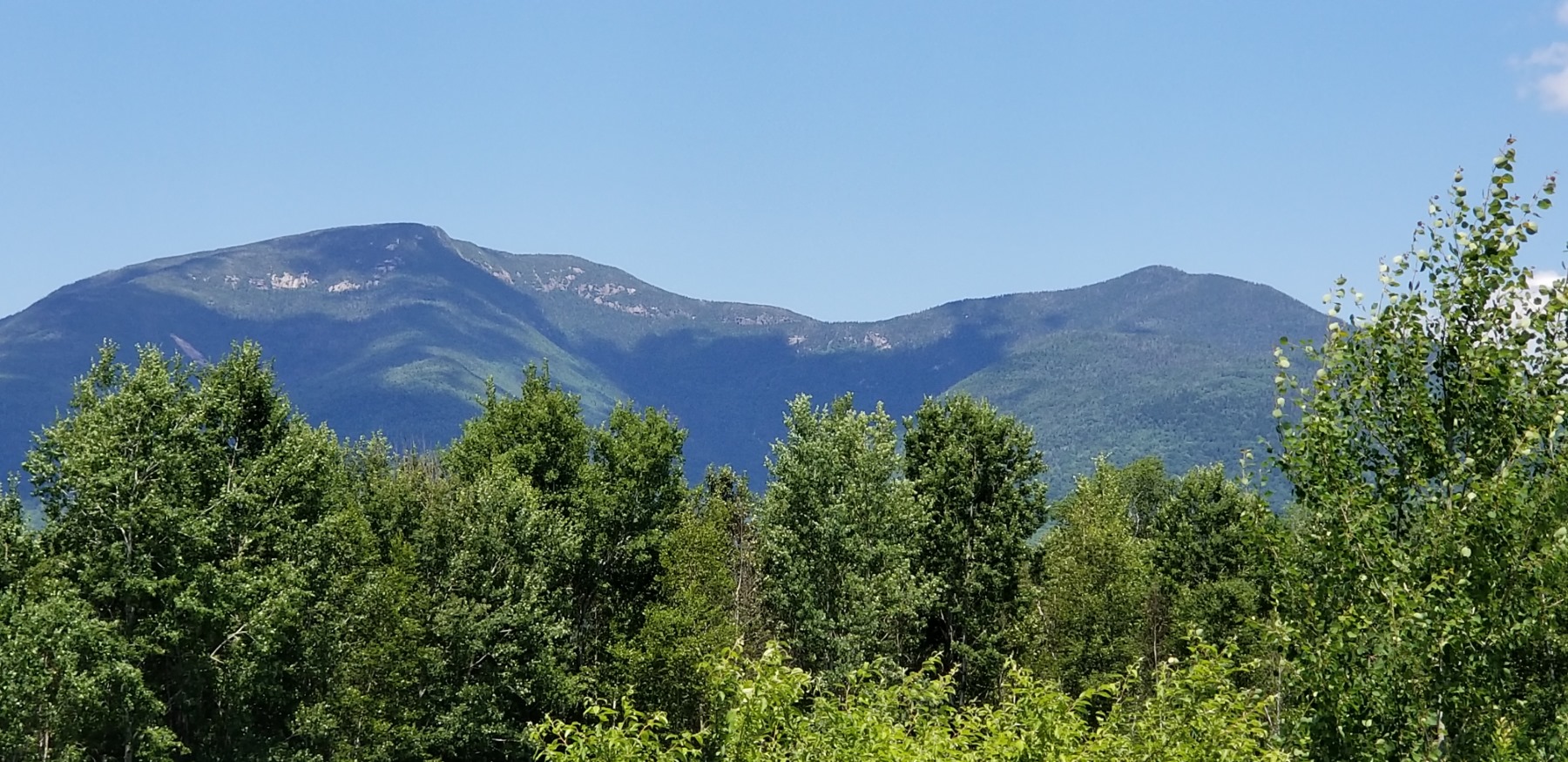 Mountain view in Waterville Valley, New Hampshire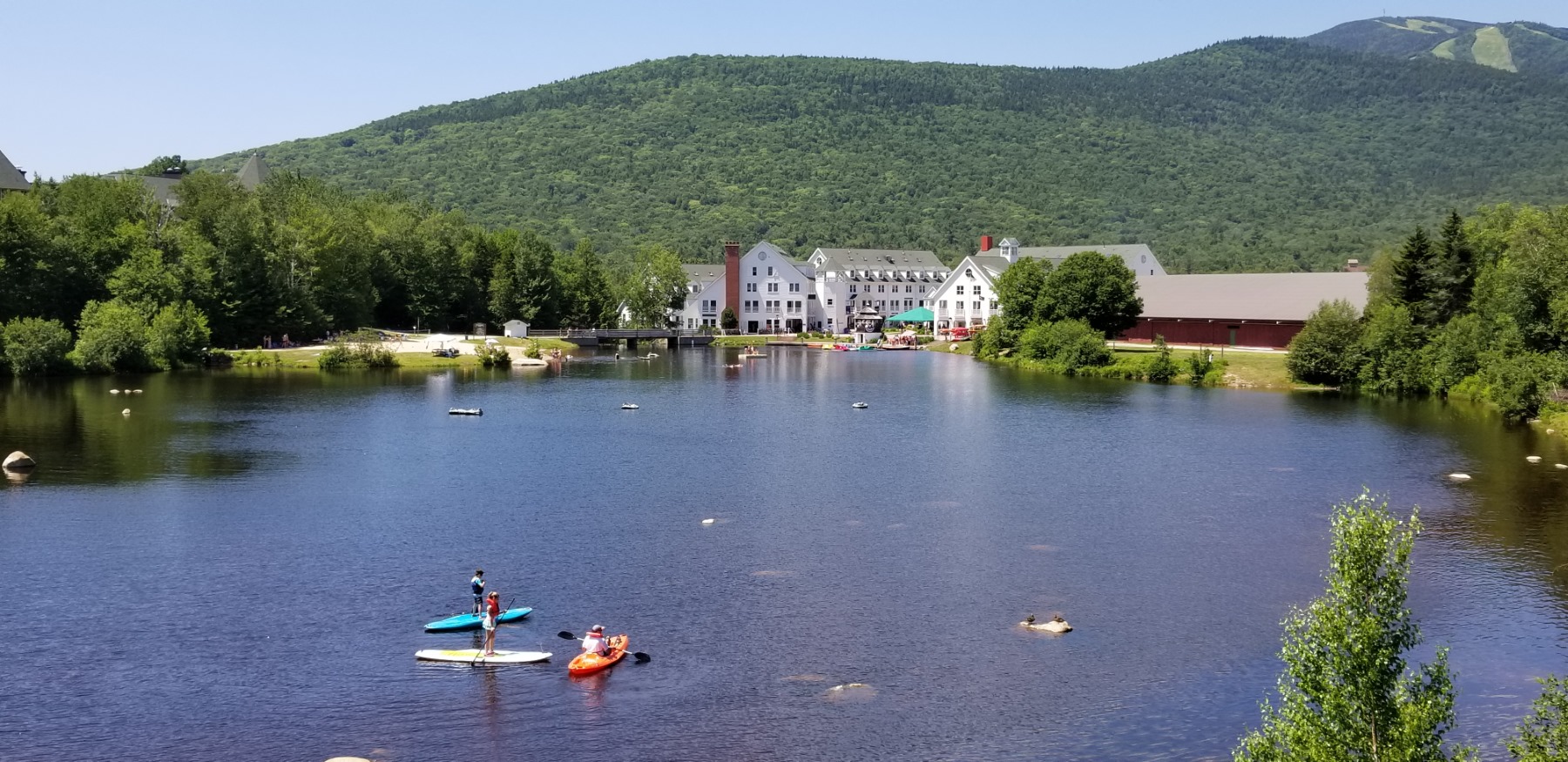 Looking towards Town Square
4000ft Peaks surround Waterville, Valley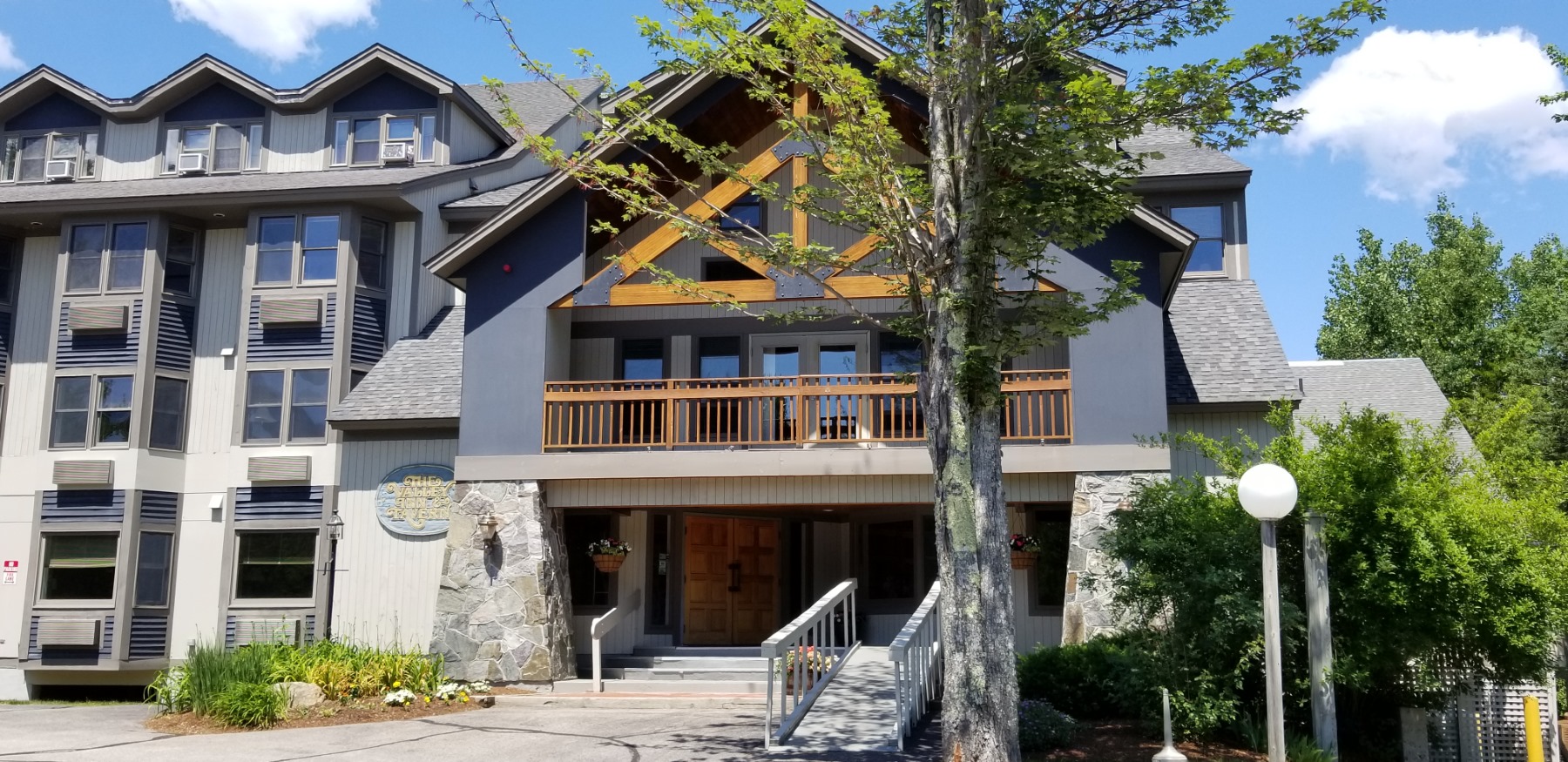 Our Lodging, The Valley Inn
Relaxation at the Valley Inn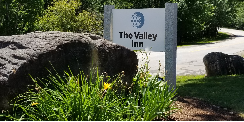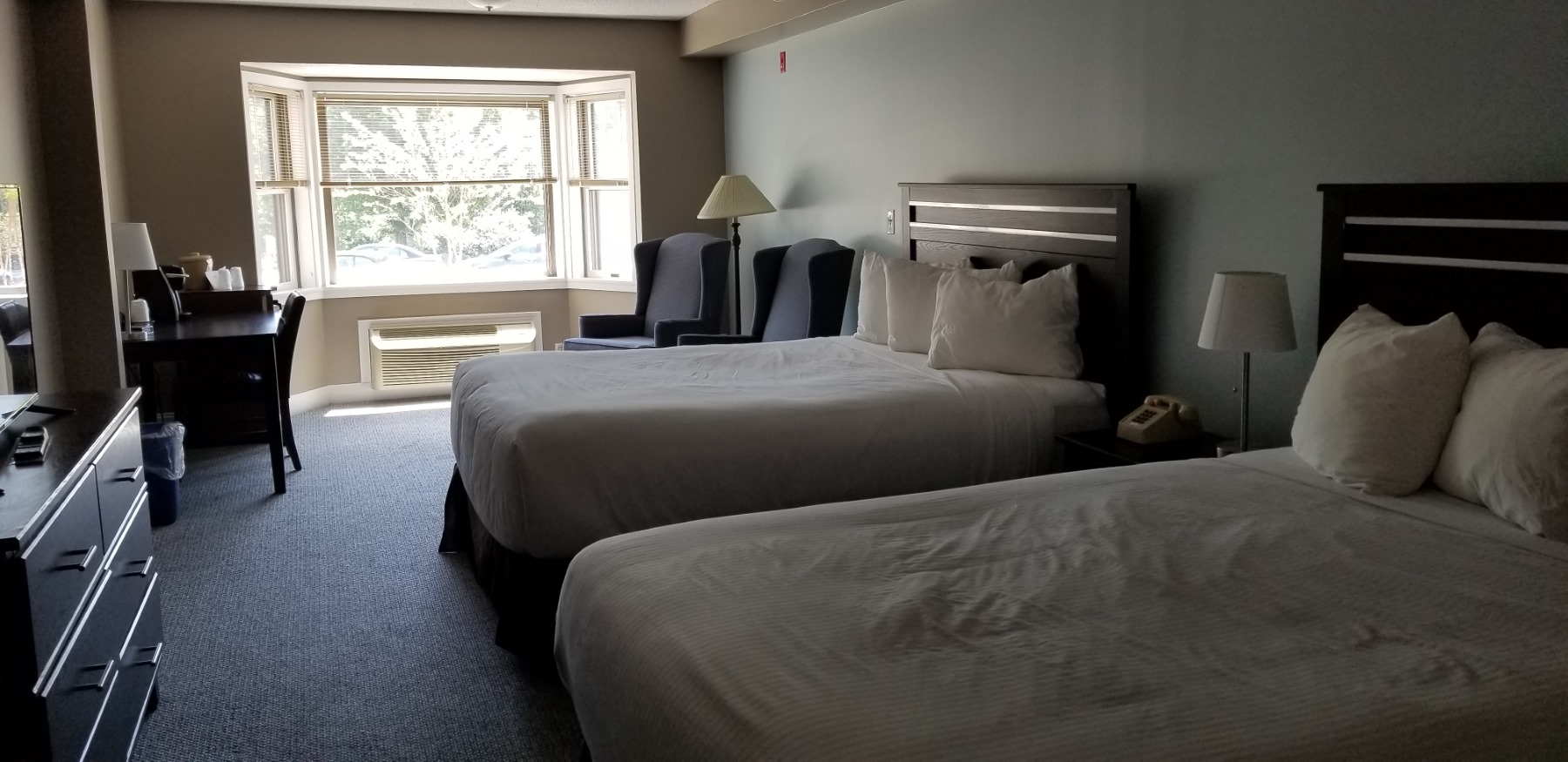 Standard Double Occupancy Room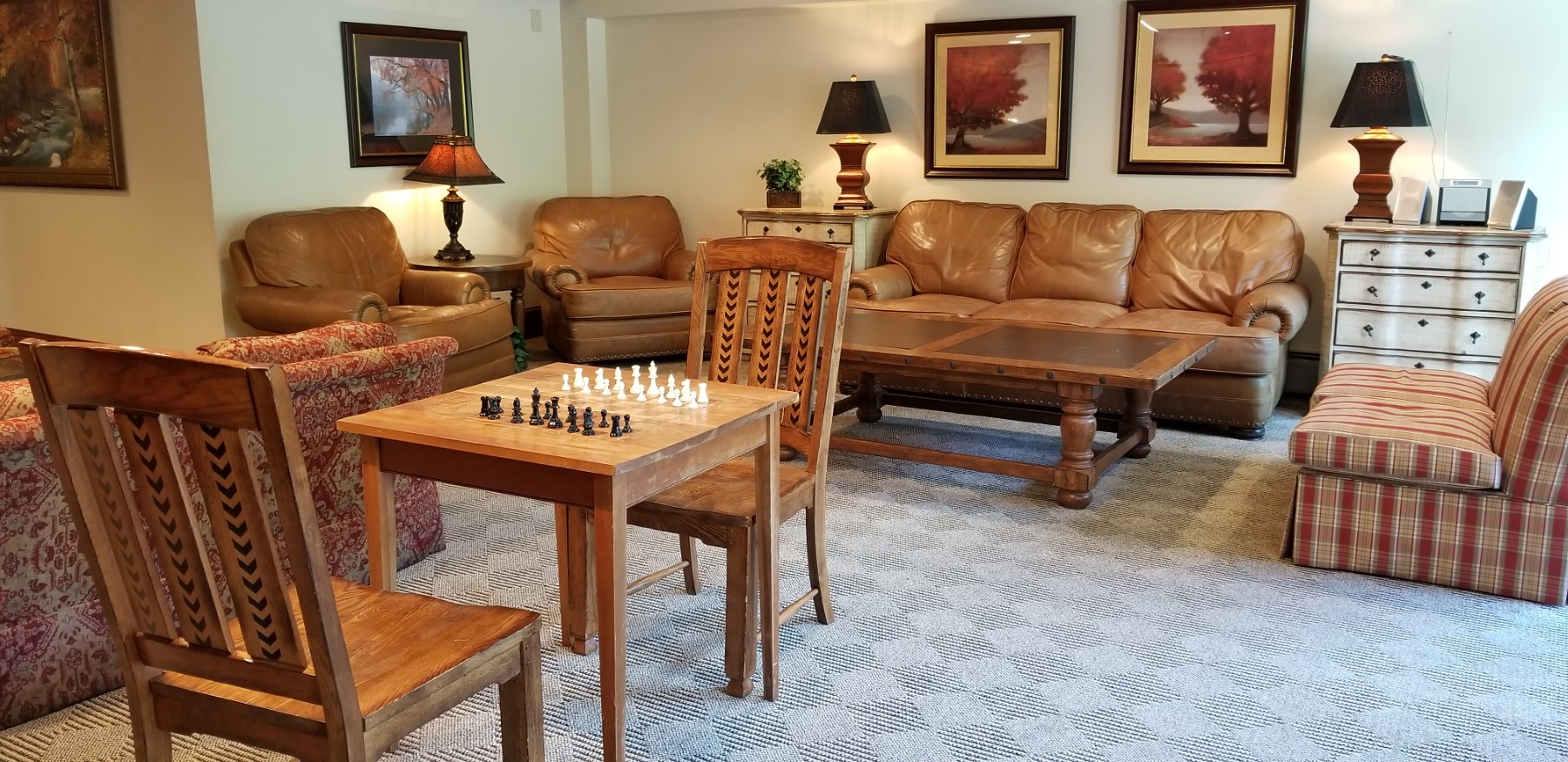 After payment, please contact Meridyth Rancourt to confirm registration. Thank you.
Spring Workshop
Five Animal Qigong
with
Kwan Sai Hung
Saturday, March 9th, 2019
Hilton Hotel Boston/Woburn, MA USA
Come and take part in this full-day workshop with Kwan Sai Hung, as he teaches the Five Animal Frolics Qigong Set (Wu Qin Xi). This is an ancient medical Qigong Set, said to have been created by a famous Taoist physician, Hua-Tuo, around 208 A.D.
The Five Animal Frolics is based in Chinese Medical Theory and is said to correspond with the body's organs and Five Elements. In practice, the Five Animals are:
*Tiger: beneficial to the liver; stretching and releasing liver fire (excess Qi)
*Deer: deals with the kidneys; the movements stretching and manipulating muscles around the kidneys; massaging like a wave
*Bear: works with the spleen; swaying movements of the bear works on balancing and harmonizing the body's energy
*Monkey: works with the heart; cheerful movements of the monkey releases excess fire (Qi) of the heart and calms emotions
*Bird: works with the lungs; uses very relaxing movements to release all excess energy from the body and helps absorb abundant oxygen
There are major benefits in the practice of these animal movements. You will pierce through and clear any blockages of the meridians (energy pathways) in the body, as well as, improve overall Qi circulation. This Set consists of several movements for each animal, and practice of the Five Animals will nourish the organs, calm the mind and enhance your longevity.
This Set is an ideal complement to a Martial Artist's practice in general, as it works with developing the practitioner's ability to lead and guide Qi within the body, circulate and release any built-up tension or excess Qi that may be in the organs and muscles.
Be a part of this rare opportunity to learn the complete Five Animal Qigong Set from Mr. Kwan. Come with a desire to learn, take notes and ask questions, so you may make this Qigong a part of your daily practice and reap the benefits it offers.
Itinerary
8am-9am: Registration/Breakfast
9am-10:30am: First Session
10:30am-10:45am: Break
10:45am-12pm: Second Session
12pm-1:30pm: Lunch and Gathering
1:30pm-3pm: Third Session
3pm-3:15pm: Break
3:15pm-5pm: Final Session
The Cost for the Workshop is $225 all-inclusive (full-day workshop and all meals).
Complimentary parking at Hotel
For Payment go to PayPal Button at BOTTOM of Page
After Payment, please contact Meridyth Rancourt to confirm Registration, Tel. 781 738-5947
or
Email: wanderingtaoistarts@comcast.net
****************************************************************************************************************************************************************************
************************************************************************************************************************************************************************
Coming in January 2019
Monthly class in the Chinese Internal Martial Arts with
Kwan Sai Hung
TaiChiChuan - XingYiQuan - BaGuaZhang
Class to be held in the Boston Area
More Details Coming Soon
(Space is limited, call to reserve your spot)
781 738-5947